John Lewis has changed its carefully constructed formula for their Christmas advert in 2016, Buster the Boxer.
The retailer returned to a more traditional heart-warming tone, after last year's Man on the Moon was perceived to be too melancholic by some viewers.
Still preparations for the advert  have started as early as February and the latest campaign was created by Adam&EveDBB and directed by Dougal Wilson, who also worked on the three previous editions.
John Lewis estimates that since 2012 its sales have increased more than 35 per cent thanks to the success of its Christmas advertising. The retailer is also said to bring psychologists into the process to help them emotionally engage with viewers.
We spoke with marketing experts and consumer neuroscience specialists about the subtle techniques the retailers uses to connect with its fans.
1. Triggering your memory with a strong narrative
To have greater impact advertisers need to make sure their messages are taken on board by our memories.
There are several ways to do this, but John Lewis picks the strongest aspect - intrigue - and uses it to great effect.
John Lewis Christmas advert - Twitter reacts
Heather Andrew, UK chief executive of consumer neuroscience specialists Neuro-Insight, said: "Our brains love a story, particularly including puzzles with question and answer patterns. John Lewis played on this perfectly with a series of teaser ads featuring the nodding Buster, which led up to the grand reveal this morning."
"In the ad itself, we see Buster nodding away again, and as the trampoline is constructed we receive more clues about how this story might conclude. This gradually unfolding storyline is what keeps us engaged, with the final pay-off being Buster himself getting his own bounce on the trampoline."
Will McInnes of Brandwatch added: "As marketers, we know that a great ad is all about eliciting emotions.  It's classic big brand storytelling, meets distribution in the social age. Essentially people won't share boring content and John Lewis knows it. In a world where our attention is pulled in so many different directions, it's a reminder that a good story still matters."                                                     
2. Using animal to boost your emotional response
John Lewis has teamed up with The Wildlife Trusts this Christmas, which is why animals are a central part of their campaign.
This is a smart move considering including animals can deliver a boost to viewer's emotional responses, according to Neuro-Insight's own research supported by TV advertising body Think box.
3. A song that you will remember
Music is integral to the impact and success of an advertising campaign, and never more so than at Christmas when retailers and brands are battling for customer attention. If you consider what makes a Christmas ad really stand out and stick in people's minds long after the spot has ended, it's often the music.
Jess Nicks, a music consultant at Audio Network told The Independent: "John Lewis has successfully risen above the festive noise by artfully combining strong story-telling and imagery with impactful music. For a retailer that makes 40 per cent of its profit over the Christmas quarter, capturing the attention of consumers is critical."
Soft female vocals work well for Christmas campaigns as they lend an intimate feel to a story and help build an emotional connection between the brand and consumer, according to Nicks.
She said: "There has been a real shift away from traditional Christmas songs, with brands and agencies being more creative with the music they sync. Play it too safe by using anything too traditional and stereotypically festive and you're in danger of your ad being forgotten in a sea of attention-grabbing soundtracks."
4. A feel good factor advert
John Lewis said it had aimed for a sense of fun with its latest campaign, after 2016 had proved to be "quite a year".  
The reaction to the advert was broadly positive with some viewers saying it came as a "welcome relief".
Maria Vardy, managing director at Jaywing, said: "This year sees a beautifully simple idea that transcends archetypes, ages and demographics. The ad provides a moment of escapism, warmth and enough of a feel good factor to deliver the perfect antidote to what has been, quite frankly, a depressing year of media coverage."
Amelia Torode, chief strategy officer TBWA\London, an agency whose brands include Airbnb and Lidl, said: "We also respond hugely positively to humour, typically we remember ads that make us smile or laugh. Advertising that brings together emotion, humour and everyday situations have been proved to work 15% harder than the average. 
We prefer to see products showcased than have products sold to us, which is exactly what John Lewis have done with the trampoline." 
Reuse content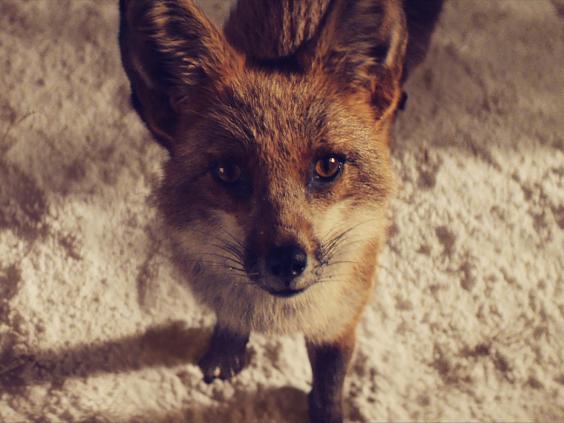 John Lewis 2016 Christmas Advertising Campaign 'Buster The Boxer'
A lonely old man living in a crater on the moon is the unlikely focus of John Lewis's Christmas advert this year, as the department store puts a charitable spin on its latest multi-million pound campaign.
Amid increasing hype around John Lewis's seasonal ad, which has come to mark the beginning of the Christmas shopping season for many, the department store will aim to use its profile to raise hundreds of thousands of pounds for Age UK. It will also encourage staff and customers to join up with their local branch of the charity to care for elderly people who might otherwise be alone over the holiday.
Marks & Spencer hopes for digital shopping surge at Christmas
The retailer has once again spent £7m on a campaign that ranges from the slick TV ad to a smartphone game and merchandise, including glow in the dark pyjamas, as well as areas decked out like the surface of the moon in 11 stores.
After two years of successful ads featuring cuddly animals – a bear and hare then a penguin – this year the retailer is tugging at the heartstrings with story of a young girl, Lily, who spots an old man living in a shack on the moon through her telescope. The determined child tries sending him a letter and firing a note via bow and arrow, before floating him a present of a telescope tied to balloons, which finally enables them to make contact.

The ad's strapline is: "Show someone they're loved this Christmas", which echoes Age UK's own campaign: "No one should have no one at Christmas". Profits from three products – a mug, gift tag and card – will go to the charity.
"The charity really resounds with people at this time of year, and the ad ... lends itself to thinking about someone who lives on your street that might not see anybody," said Rachel Swift, head of marketing at John Lewis.
The campaign, which breaks on social media on Friday morning and then in a two-minute slot during Gogglebox on Channel 4 in the evening, features the Oasis track Half the World Away, best known at the theme tune for The Royle Family TV show, but in this case reinterpreted by little-known Norwegian artist Aurora.
Directed by Kim Gehrig, the woman behind the This Girl Can ads for Sport England, the ad cost £1m to make. The moon scenes were shot at the Warner Bros Leavesden studios near Watford, where the Harry Potter films were made, and the specially built set was created by one of the team behind the latest Star Wars film, The Force Awakens.

Christmas ad campaigns launch in 'make or break' time for brands
As in the last few years, John Lewis has drummed up interest in this year's ad with a teaser campaign on TV and social media using the hashtag #OnTheMoon. A full moon will fall on Christmas Day this year – a complete coincidence, according to Swift.
Last year, the retailer also spent £7m on a campaign featuring a realistic animated penguin and a young boy playing together to the tune of John Lennon's Real Love, sung by British singer-songwriter Tom Odell. It had drummed up 22m views on YouTube by the first week of January – ahead of the 16.6m clocked by Sainsbury's ad featuring first world war soldiers sharing a bar of chocolate, the UK's next most popular ad last year.
Swift said that, despite the hype, John Lewis had stuck to the same strategy for the last five years. "It's all about thoughtful gifting and going the extra mile for someone you love at Christmas," she said. "We don't go into it thinking, 'This is going to be huge,' just getting something right for the brand at this time of year and something we hope customers really love."
Sarah Vizard, news editor of trade journal Marketing Week, said John Lewis appeared to have reined in its efforts this year, with a lower-key presence in stores despite a growing army of competitors. "There are definitely a lot more brands doing Christmas ads this year, but I think a lot of those brands who tried to compete with John Lewis by doing something emotional and creative have gone back to what you can buy in store," she said. "John Lewis still does the emotional piece the best. This campaign is another great way of putting that across in a way that will resonate with customers. I think people will think it is really cute."
Last year's most popular festive ads according to YouTube views
Among those fighting for attention in this year's flurry of Christmas ad, sister chain Waitrose launched its Christmas ad online on social media on Wednesday, ahead of a TV debut during The X Factor on Sunday night. This year it has used the agency, adam&eveDDB, which has created John Lewis' Christmas ads for years.
Burberry launched only its second festive film earlier this week, featuring Romeo Beckham and Elton John, while electrical chain Currys drafted in Jeff Goldblum for its first ever dedicated Christmas ad. Asda and Lidl launched their campaigns at the beginning of this month, while Morrisons launches its campaign on Friday morning.

Marc Bolland, chief executive of Marks & Spencer, which also launches its Christmas ad on Friday, said this week that in the first week of September, the most searched term on its website was Christmas.
Boots, another retailer launching its festive campaign on Friday, is going back to a more traditional approach after a critically acclaimed ad in 2014, which featured a family going to great lengths to get together at Christmas.