Borrow The Case Against Homework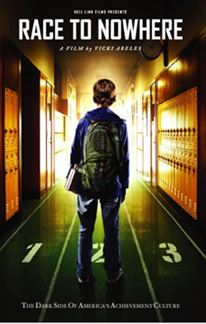 Last Saturday in Los Angeles, I went to see Vicki Abeles's film, Race to Nowhere. If you haven't heard about this film already, check out the website right now. If you care about the future of our country, you are going to want to see this provocative film.
Race to Nowhere is about what it's like for us right now living under the influence of the No Child Left Behind law, and if we stay on the path we are on, where we will most likely end up. In other words, it's a documentary about the pressure epidemic running rampant in our school system. And who is affected? Kids, teachers, parents, families, school administrators, local communities, state and national governments. In other words, just about everybody.
Picture this: A middle school student, let's call her Samantha, goes to school for seven hours, plays her sport after school for three hours, arrives home by about 7pm and eats a quick dinner as her parents drill her about her grades and her homework, then goes to her room to complete six hours of homework she has been given (1 hour for each subject because her teachers don't want to look 'lazy'), struggles to stay awake so she takes an Adderall that one of her friends who has been diagnosed with ADD gave to her so she can stay on top of her game and compete with the other students in her class. (Deep breath.) Okay, moving on.
In this process, Samantha discovers that skipping meals helps her stay awake at night and creates a kind of self-induced insomnia. Never mind the headaches she is getting every day due to the stress from the pressure to perform. Her parents are already talking about building her application for college admissions. Heck, the average weighted GPA to get into University of California Berkeley is 4.35. In other words, to get into the state university, students have to be more than perfect.
"We live in a society today where you have to be smart, but also have to be pretty, and also you have to do sports and you have to be involved in art, and you have to find something unique about yourself. And you have to know yourself, because if you don't know yourself, before you do all that, you're going to lose yourself," says Kelly, a high school student interviewed in Race to Nowhere.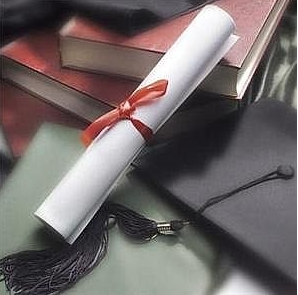 It's interesting to note that businesses today are observing that recent college graduates are not coming to work armed with the skills of critical thinking and problem solving. Instead, business are noticing these graduates are more comfortable with and suited to memorize and take direction. Since the 'No Child Left Behind' policy (Bush signed into law in 2002) has brought about a culture of teaching to the test, the students rising through our education system are learning how to be great memorizers, but not critical thinkers. "I learn what I need to for the test, and then it's gone," reported one high school student.
How does this bode for the lives of young people and the future of our country?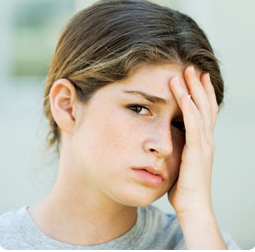 Not well, of course. First off, health issues are a big concern. The number of young people suffering from headaches, chronic fatigue, anxiety, anorexia, obesity, depression and suicide is on the rise. In fact, not long after failing a math test, a 13-year-old young woman in Vicki's community committed suicide. She was a straight A student, extremely talented in music, loved nature and had a cheery disposition. It stunned everyone in Vicki's community. Race to Nowhere is dedicated to her memory.
"Everyone expects us to be superheros." -- a student in the film
Many educators agree that our students today are pressured to perform, but they are not necessarily pressured to learn, especially to learn deeply and conceptually. "We are always looking at the next step," said one educator. "They say that in elementary school, we have them worrying about high school."
The pressure to perform not only takes a toll on children's physical health, but also their mental and emotional health. Studies have shown that over 80 percent of high school students are cheating because they feel it's the only way to accomplish everything that has been put on their plate.
Teachers are under pressure too. If students don't perform well (measured by test scores), it reflects badly on the teacher. The teacher is then at risk of losing money for her school, her paycheck, and ultimately losing her job. For this reason, teachers have admitted to turning the other way when their students cheat. The formula: High scores = I can keep my job.
"We want to make sure that our kids aren't always performing for adults ... always filling in boxes for us ... always looking good for us," said Kenneth Ginsburg, MD, associate professor at The Children's Hospital of Philadelphia and specialist in adolescent behavior, in an interview on Oprah radio. "We have to make sure they have some unscheduled downtime to really play ... Play has huge development benefits for kids."
According to Ginsburg and other medical and education experts, play helps children develop both socially and cognitively. In other words, free time on their own (as opposed to organized sports) allows children the opportunity to problem-solve, which in turn enhances their creativity. In an interview in the film, Vicki's middle school daughter commented: "I can't really remember the last time I had a chance to just go out in the back yard and just run around."
The question remains how do we want to define success in our schools? A high GPA? Being class president? Captain of the soccer team? Maybe. But what about happiness? Is there a metric for happiness in our education system?
Right now, we are caught on a treadmill of teaching to the test and pressuring kids to perform instead of learn. I think that pushing our kids to perform could actually be getting in the way of their success. If you ask me, instilling a lifelong love of learning is a really good path of happiness.
Look for my upcoming blog about things you can do to make a difference.
Follow Tabby Biddle on Twitter: www.twitter.com/tabbybiddle
The Homework Crisis
Gisela Voss always thought that all the griping about homework overload was way overblown. Her son Luke never got more than a half hour's worth at Mason-Rice Elementary in Newton, Massachusetts. But once he enrolled at Brown Middle School in 2004, Gisela had a rude awakening. Suddenly Luke was grappling with 30 minutes of assignments for each of his six classes, lugging home a backpack bursting at the seams — and sagging under the strain. "He was at school from 8 to 3, and with soccer practice he wouldn't be done until 5. If we all ate dinner together — and it's important to me that we do — he wouldn't even start cracking the books until 7," says Gisela, 42, a toy designer who's also mom to daughter Sydney, 10, and son Rio, 2. "He missed out on sleep, and his anxiety stressed everybody else out. We'd rush through the meal knowing that he had hours of work ahead of him, and he'd start begging for help even before he left the table." Luke, now 15 and a sophomore in high school, has grown more accustomed to his heavy load. But Gisela and her husband, Dan Kernan, a 48-year-old software engineer, are already worrying about Sydney, who starts at Brown Middle School next fall, and how she'll cope with the nightly grind. "This is an insane way for families to live," says Gisela.
She's joined the chorus of complaints about kids drowning in homework. It's not just the marathon study sessions every night, these parents say, but heavy-duty assignments during vacations and summers as well. The massive pileup is causing some serious burnout. With no downtime, kids can't absorb and retain their lessons, and they dread the work so much they have to be nagged and forced to do it. With moms and dads — and tutors — routinely stepping in to help, there's growing resentment that they're the ones being held responsible for their children's education instead of teachers and schools. "It's not that homework is inherently evil, but that it has gotten so out of balance," says Nancy Kalish, coauthor with Sara Bennett of The Case Against Homework (Crown). "The first question parents ask when their kids walk in the front door is, 'How much homework do you have?' For many families, everything revolves around that, and it's causing a lot of tension, tears, and fights." And that's just the small picture, Kalish adds. "Night after night, year after year, homework is swallowing up the things that are part of a good, healthy childhood — like playing, exercising, hanging out with friends, quality time with parents, even getting bored and maybe getting creative."
The dissent is likely to grow in the wake of a recent report by the country's top homework scholar, Harris Cooper, PhD, director of the education program at Duke University, who concludes that more isn't always better. In a comprehensive review of some 60 studies from between 1987 and 2003, he found virtually no link between homework and test scores in elementary school. Once kids hit middle school, there is a point of diminishing returns. Performance improves only among sixth- to ninth-graders who limit homework to 90 minutes a night and high schoolers who stop after two hours; for those who toil longer, test scores actually drop. "The bottom line is that all kids should be doing homework, but the amount and type should vary according to grade," says Cooper. "And no matter what, it's only good in moderation."
How Much Is Too Much?
So what's a parent to do when homework gets out of control? Many are pushing back, and succeeding in getting teachers and schools to lighten the burden. But you don't have to go that far to help your kids. Learn what experts say is the appropriate amount, the difference between thoughtful assignments and mere busywork, and smart strategies that will help your children get the most out of their studies — in short, how to help them achieve excellence without all the excess.
For every mom complaining about too much homework, there's another frustrated parent saying her child is getting too little. The research is equally mixed. According to a 2003 study by the Brookings Institution in Washington, D.C., only 5 percent of children nationwide are doing two or more hours a day. But other surveys show that students across the board are putting in longer shifts. A 2004 University of Michigan study of 2,900 children found that the amount of time spent on homework is up 51 percent since 1981. "For argument's sake, let's say only 10 percent of students across the country are overloaded," says Kalish. "Isn't that still worth addressing? After all, we're talking about 5 million kids who are losing their love of learning."
The upward trend started in the 1980s, after the government's "Nation at Risk" report found that students were not reading at expected levels. "Educators came under pressure to teach more, and in some instances began using homework to cover new material rather than review the day's lessons," says Cooper. With 2002's No Child Left Behind policy, curriculum was ratcheted up further. In the meantime, no one was keeping an eye on how much homework was being doled out. Remarkably, only a third of school districts across the country have homework policies, and even in those that do, teachers can assign what they want. For middle and high school students juggling six to eight classes, the workload can easily get out of hand.
Cooper suggests that parents ask teachers to follow his rule of 10 minutes of homework per night per grade — 10 minutes in first grade, 60 minutes in sixth grade and so on — which research shows is optimum for learning. "There's room for variation, especially in high grades, where students can opt for advanced placement courses," he says. "The best policy is to permit teachers to modify the length of assignments to meet the needs of their students."
If Your Child's at the Breaking Point
Be alert for the signs of homework burnout: constant frustration, loss of motivation, and a diminished interest in learning. And be prepared to speak up. "Parents are scared they'll be labeled a troublemaker and their kids a problem," says Kalish. "But if the load is heavy at the beginning of the year, it's not going to get better later on. You have to do something before your child starts to hate school." Below, her suggestions on the steps parents should take.
Do the research. Check your school's Web site to see if it has a homework policy and whether your child's assignments are excessive. Keep a record of homework assignments and how long it took to finish them.
Consult with other parents. If you think a particular assignment is too hard, send out an e-mail asking if they agree, and if so, suggest that each of them let the teacher know. There's strength in numbers, and the teacher may ease up. If not...
Talk to the teacher privately. Approach him or her in a nonconfrontational, cooperative way. If you get an unsympathetic response or are told that the assignments are within policy guidelines, try saying, 'But it's just not working for my child,' suggests Kalish. "Teachers often have no idea how stressful homework can be, and most will want to work something out."
Go to the school board. Before taking this step, attend a parents association meeting and ask everyone to fill out a homework survey, which will preempt the "no one else is complaining" defense. (For sample surveys, see below.) Contact your board, submit the surveys, and get the issue on the agenda. Enlist supporters who will speak up, present research and statistics, and share stories of how their kids are struggling. "Remember, you elect school board members," says Kalish. "So you have power."
Sample Surveys
Good vs. Bad Homework
Most experts agree that the point of take-home assignments is to review and reinforce the lessons covered in class that day. Ideally, homework should also instill a sense of curiosity and teach kids to study effectively — including how to apportion their time between hard and easy tasks, and test themselves for retention — so that they can become lifelong learners. But the vast majority of teachers have had no training on what kinds of assignments benefit students most. According to Harris Cooper, research suggests the most effective homework should do the following:
Mix it up. Assignments should have simple questions here and there rather than group all the tough ones together. Kids will feel the work is easier and enjoy it more.
Address specific needs. Yes, tasks should be age appropriate — for example, shorter assignments in lower grades to accommodate limited attention spans. But the amount and difficulty can be adjusted upward if students are high achievers.
Be spread out over time. Kids retain more knowledge when they review material in brief, repeated bursts over several weeks rather than reviewing it right after learning it that day.
Apply to things kids enjoy OUTSIDE CLASS. The best assignments not only develop key skills like reading, writing, analysis, and critical thinking, but they also get students to tackle subjects they really care about. The goal is to keep them engaged.
How to Help, Not Hover
Your children need smart guidance, not someone breathing down their necks. Take our expert advice on the right ways to lend them a hand.
Do provide a quiet, well-lit space to do homework, and establish rules on when they should get it done — ideally, late afternoon or early evening.
Don't watch TV while your child is toiling away. If he's reading, pick up the paper or a book. Showing respect and being positive about homework will instill a good attitude.
Don't give answers or do the work yourself. Instead, make like Socrates and ask questions that will help lead your child to the right conclusions. So the next time your 13-year-old bungles that word problem in algebra, have him reread the question and make sure he understands it before tackling it again.
Don't punish. Let your kids face the consequences of not getting assignments done, even if you'll feel embarrassed. Remember, it's about them, not you.
Copyright © 2007. Used with permission from the September 2007 issue of Family Circle magazine.